Applying for Verified Status
Email Verified@SportsCardAlbum.com with the following information:
Name of your company
Company category (Manufacturer, Group Breaker, Card Shop, etc)
Why you want a "Verified" account
Your existing SCA username
If your application is accepted, a Sports Card Album member will reach out to you in order to obtain a wallpaper for your custom-branded Sports Card Album page. Dimension requirements are visible in the graphic below.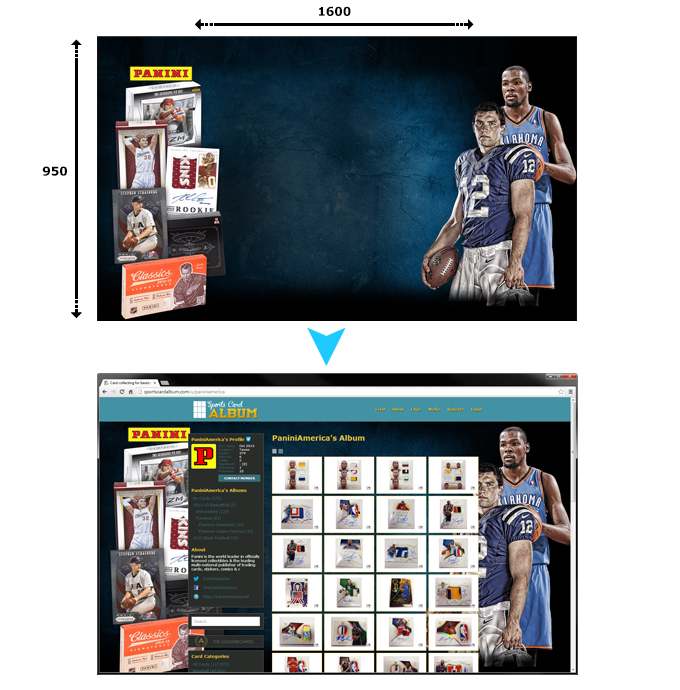 Once we receive your wallpaper, your account will be branded and "verified" within 2-3 business days. But why should your company care about being "verified"? At the moment the only benefit is the custom "skin" on a company's album, but very soon we will offer a multitude of additional features made exclusively for the different companies within the industry.Here is a tentative list of the features we are developing for each group: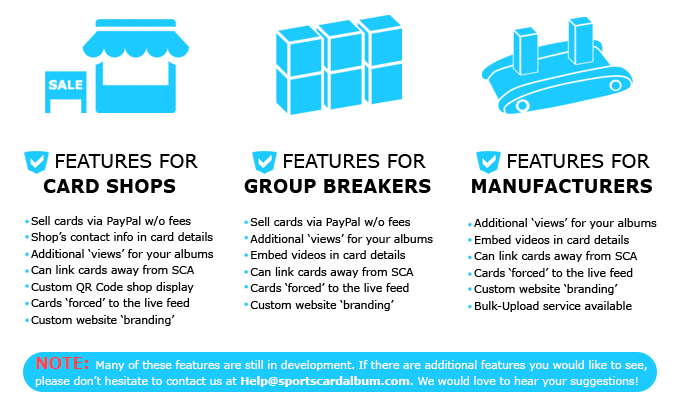 That's all, folks. Remember that we do not have any "size" requirements for a company to be "Verified." We just want to make sure companies are reputable and trustworthy since they will gain access to powerful features.